***Board meetings are being held monthly on the 3rd Tuesday at 6:30pm via Zoom.  They are open to the public.  Please email: sovera-admin@sovera.org for the link***
In order to accommodate social distancing guidelines and in the service of continuing to join together for astronomical adventures, the Southern Vermont Astronomy Group is moving its monthly meetings online!
Star Party Central  — No in person star parties are being hosted at this time due to COVID19.  Members – please keep an eye out for email notifications about virtual star party opportunities!
Upcoming:
June 8, 2021 7:00PM EDT — SoVerA Monthly Meeting and Special Event with the Dublin School, Middlebury College, and Mittelman Observatory — Dr. Amanda Bosh "What the Outer Edges of Our Solar System Tells Us about Its Beginnings"
Please join us on Tuesday, June 8, at 7:00PM EDT for a special event!  The Southern Vermont Astronomy Group, in collaboration with Middlebury College, Mittelman Observatory, and the Dublin School, is hosting Dr. Amanda Bosh of Lowell Observatory. 
This is a virtual event and prior registration is required – please do so at http://sovera.org/astrotalk.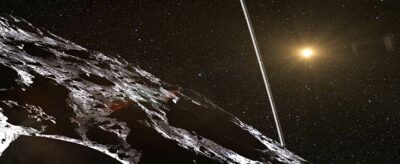 The far extent of our solar system—the Kuiper Belt and beyond—is a largely unaltered relic, frozen shortly after the formation of the planets.  Exploring the small bodies that inhabit this region leads to a better understanding of the composition of our proto-planetary nebula, motions within the solar system before the planets acquired their current locations, and allows us to compare our solar system to those found around other stars.  
Undergraduate students have been involved in this research, from observations at telescopes around the world, to data analysis, to theoretical modeling.  Dr. Bosh will discuss her research and how it dovetails with other areas of research at Lowell Observatory.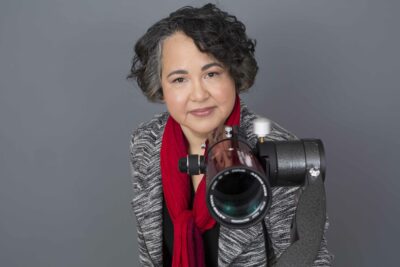 Dr. Amanda Bosh is the Observatory Operations Manager at Lowell Observatory in Flagstaff, AZ.  Her research involves studies of icy bodies in the outer solar system, with the aim of understanding transient atmospheres and ring systems.  As an observational astronomer, her work takes her to high, dry mountains around the globe.  She was a member of the team that made the first direct detection of Pluto's atmosphere in 1988, and has studied the rings of Saturn, Uranus, Neptune, and Centaurs.  Dr. Bosh received her S.B. degrees from MIT in 1987 (Planetary Science and Materials Science) and her Ph.D. from MIT in 1994.
Past:

May 11, 2021 7:00PM EDT — SoVerA Monthly Meeting —  "Eclipses 101"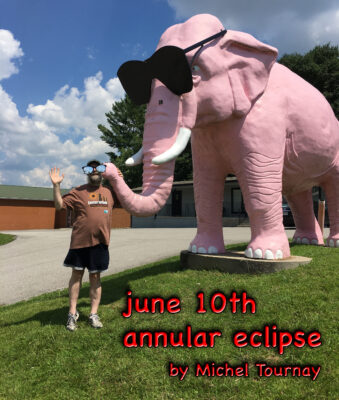 Please join us on Tuesday, May 11, at 7:00PM EDT for the Southern Vermont Astronomy Group's (SoVerA) monthly meeting held via Zoom at https://zoom.us/j/94691230307. 
We are excited to again host Michel Tournay, a prolific amateur astronomer and astrophotographer from Canada.  Michel's photography can be seen on NASA's website!  He will be presenting "Eclipses 101" in anticipation of the June 10th solar eclipse. Michel will discuss the different kinds of eclipses: lunar, total solar, partial solar, annular, and hybrid eclipses. He will discuss the location and time of the June 10th eclipse, and will cover eye and camera protection, filters, Eclipse Photography, and things to do during the partial phases – including solar crescents projections. Michel will conclude with a map for the 2024 solar eclipse.
April 13, 2021 7:00PM EDT — SoVerA Monthly Meeting —  "The Measurement Controversy of the Hubble Constant and its Relationship to Dark Energy"
Please join us for this interesting talk by Peter Mulhall!
The Hubble constant tells us how fast space is expanding away from us or from any other point in the universe. It is a measurement that has been continually calculated since its discovery by Edwin Hubble in 1929, because it tells us a great deal about the origin, age, evolution, and the fate of the cosmos.
There are two ways of measuring the Hubble constant. One is to measure the distance and speed of receding galaxies and doing a calculation using Hubble's law. The other is to make a detailed analysis of the Cosmic Microwave Background within the current model of the Big Bang, which allows us to derive its current value. The problem is, these methods don't agree, not even "close" – that is, their margins of error do not overlap.
In 1998, it was discovered that this rate of expansion is accelerating. The cause of this expansion is termed "dark energy" or within General Relativity, a non-zero cosmological constant. The nature of dark energy is unknown and the small estimated value of the cosmological constant also has no accepted current explanation.
Peter is a retired high school physics teacher and adjunct college lecturer in mathematics and computer science at Keene State College.  His talk in April will give a brief history of how we got to this conundrum and what are the current efforts by astrophysics to try to resolve it.
March 9, 2021 7:00PM EST — SoVerA Monthly Meeting —  "Taking the Measure of Variable Stars: From Getting Started to Getting Good"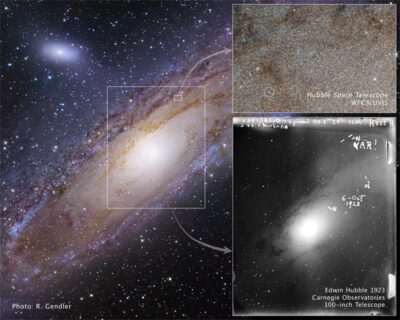 SoVerA member, and former president, Claudio Véliz, will be presenting on variable star observing and measuring.  This is a talk for those contemplating moving on from astronomical sightseeing to contributing to real science.  We will look at what it takes to conduct simple, yet accurate measures of the brightness of stars whose natures remain mysterious. Participants will learn about a range of skills, from easy, beginner tutorials, to submitting observation reports to the American Association of Variable Star Observers (AAVSO) and other scientific research conduits. We'll discuss naked eye variable star observing as well as more technical observing efforts. Links and other sources will be discussed for those wishing to wade into the tall and thrilling grass.
Claudio taught astrophysics at Columbia University, New York's Hayden Planetarium, Castleton University, and currently lectures at Keene State College. He has twice served as SoVerA President. He observes peacefully these days from his back deck observatory in Chester, Vermont.
Relevant links for this talk:
AAVSO home page – https://www.aavso.org/
AAVSO Variable Star Simulator Tutorial – https://slideplayer.com/slide/714535/
Weather Underground – https://www.wunderground.com/
Clear Sky Chart – https://www.cleardarksky.com/csk/
GOES Image viewer – https://www.star.nesdis.noaa.gov/GOES/index.php
Stellarium Planetarium Software – https://stellarium.org/
Starry Night – https://starrynight.com/starry-night-8-professional-astronomy-telescope-control-software.html
Sky Safari phone app – https://skysafariastronomy.com/
Skeye phone app – https://play.google.com/store/apps/details?id=com.lavadip.skeye&hl=en_US&gl=US
February 9, 2021 7:00PM EST — SoVerA Monthly Meeting —  "Astrophotography and Celestial Events"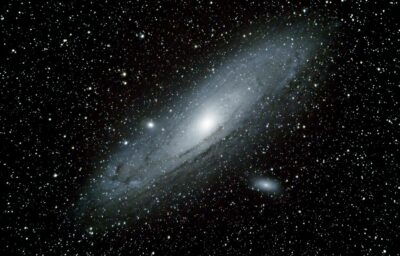 For February's monthly meeting, Southern Vermont Astronomy Group is hosting another Zoom meeting from the comfort and warmth of our own homes.  SoVerA members Matthew Harris and Rick Bates will be leading the night's discussion – Matt will be sharing his experience delving into the realm of astrophotography and Rick will talk about upcoming celestial events of interest.  
Please join us on February 9 at 7:00PM EST for a fun night of astronomical discussion!
January 12, 2021 7:00PM EST — SoVerA Monthly Meeting/SPECIAL EVENT —  "The Cassini Mission to Saturn – An insider's view of an international journey of discovery"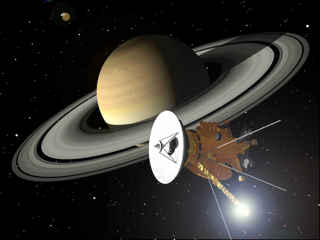 The Southern Vermont Astronomy Group, in collaboration with Middlebury College, the Mittelman Observatory, and the Dublin School, is proud to host Dr. Richard G. French, McDowell/Whiting Professor of Astrophysics, Wellesley College, for our January 2021 monthly meeting.
NASA's Cassini spacecraft orbited Saturn for thirteen years, transforming our understanding of this beautiful ringed planet and its entourage of moons. From giant atmospheric storms on Saturn and methane seas on Titan, to icy plumes on Enceladus and density waves in Saturn's rings created by the planet itself, the mission was filled with surprises and delights. Professor French was a Cassini science team member from the earliest days of the mission in 1990 until its intentional crash into Saturn in 2017. In this presentation, he will share an insider's view of this grand international venture, describing the fourteen years of preparation for the orbital tour that began in 2004 and highlighting some of the spectacular science results of the multi-instrument mission.  
Dr. Richard G. French is the Louise Sherwood McDowell and Sarah Frances Whiting Professor of Astrophysics and Professor of Astronomy at Wellesley College. He received both his undergraduate degree and his Ph.D. from Cornell University, where he studied under Carl Sagan. After a stint at MIT, he joined the faculty of Wellesley College. As a planetary astronomer and a founding member of NASA's Cassini Science Team, French has studied the dynamics and structure of planetary rings, the chaotic orbits of planetary satellites, and the atmospheres of giant planets. He enjoys both providing opportunities in astronomical research to non-scientists as well as rigorous training to students bound for graduate school. Having chosen a career in astronomy over opera, French is a devotee of the liberal arts, music, and the outdoors.
December 8, 2020 7:00PM EST — SoVerA Monthly Meeting —  "Virtual Tour of Williams College Planetarium" https://zoom.us/j/94691230307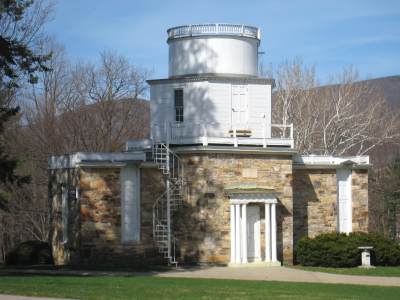 For our December monthly meeting, we are hosting a ZOOM presentation in which Williams College Planetarium TA Peter Knowlton will provide a guided tour of the Williams College planetarium.  He will also provide an astronomy lecture such as one would hear in an actual tour of the facility. There will be time for questions and answers following the tour and lecture. 
November 10, 2020 7:00PM EST — SoVerA Monthly Meeting —  "Getting Started in Astronomy" https://zoom.us/j/94691230307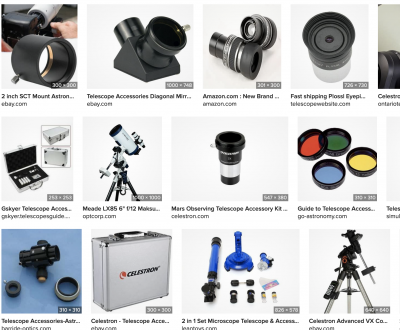 Looking for things to do in the long nights ahead? Considering a holiday gift for the whole family? 
The topic for November's Southern Vermont Astronomy Group (SoVerA) meeting is "Getting Started in Astronomy." The presentation will include information on how to begin backyard viewing even before getting any sort of telescope. There will be basic information on the various types of telescope available to the amateur astronomer and a discussion of related equipment. By the end of the presentation, viewers should be equipped to begin viewing the night sky in their own neighborhood. After the presentation, there will be ample time for questions from the audience.
Presenters will be SoVerA members Alina Marsfelder and Rick Bates, and SoVerA President Patrick Porch. The three presenters have 50 plus years of combined experience.
This is also a great time of year to join SoVerA; joining now will allow you to begin your 2021 membership early, giving you the rest of 2020 and all of 2021 for one price. Details can be found at www.sovera.org/membership/. 
October 13, 2020 7:00PM — SoVerA Monthly Meeting —  "You can almost touch the stars" 
Even if you wanted to touch a star, they're all impossibly distant. Despite these great distances,  astronomers have learned an enormous amount about stars. How? The most common method to study the stars is called spectroscopy, which is the science of analyzing the colorful rainbow spectrum produced by a prism-like device. 
Until recently, spectroscopy was too expensive and too complicated for all but a handful of amateurs.  Today, though, new tools make spectroscopy accessible to almost all of us. You no longer need a PhD, dark skies, long exposures, enormous aperture … or a big budget! With your current telescope and FITS camera (or a simple web cam or even a DSLR without a telescope) you can now easily study the stars  yourself. Wouldn't you like to detect the atmosphere on Neptune or the red shift of a quasar right from your own backyard?! 
This talk, with lots of interesting examples, will show you what it's all about and help you understand  how spectroscopy is used in research. Even if you are an armchair astronomer, understanding this field  will enhance your understanding of the things your read and the night sky. We'll do a live Q&A after Tom's 45-minute presentation. 
Tom Field is has been a Contributing Editor at Sky & Telescope Magazine for the past 7 years. He is the author of the RSpec software (www.rspec-astro.com) which received the S&T "Hot  Product" award in 2011. Tom is a popular speaker who has spoken to hundreds of clubs via the web at  many conferences, including NEAF, the NEAF Imaging Conference, PATS, the Winter Star Party, the  Advanced Imaging Conference, SCAE, and others. His enthusiastic style is lively and engaging. He  promises to open the door for you to this fascinating field! 
September 8, 2020 7:00PM — SoVerA Monthly Meeting/Special Event — Dr. Heidi Hammel — Exploring the Solar System with the James Webb Space Telescope
In collaboration with Middlebury College and the Mittelman Observatory, The Southern Vermont Astronomy Group is excited to present Dr. Heidi Hammel for our September monthly meeting!
Dr. Hammel will be presenting on NASA's next flagship facility, the James Webb Space Telescope, scheduled for launch in October 2021.  Dr. Hammel is one of the six Interdisciplinary Scientists for Webb, and thus has guaranteed observing time.  Her Webb observing program focuses on our Solar System!  Planned targets run the gamut of Solar System objects: asteroids, moons, Mars, Jupiter, Saturn, rings, Uranus, and Neptune. In some cases (Pluto and other Kuiper Belt Objects, comets, and Titan), she will coordinate with other guaranteed time observers to ensure most efficient use of JWST.  In this talk, she will give a status update on Webb, review some of the overall science goals of the Webb mission, and explain what she and her team hope to learn with this new tool for exploring our Universe.
Dr. Heidi B. Hammel received her undergraduate degree from MIT in 1982 and her Ph.D. from the University of Hawaii in 1988. After a postdoc at JPL, she returned to MIT, where she spent nearly nine years as a Principal Research Scientist in the Department of Earth, Atmospheric, and Planetary Sciences. She is now the Vice President for Science at AURA, and works in Washington, DC helping to manage large telescopes for the US government.  Her research has focused on Neptune and Uranus, using Hubble Space Telescope and many other facilities.  Hammel has received many awards, both for her science and her outreach work, and has been interviewed for Newsweek and the New York Times.  Asteroid "1981 EC20" has been renamed "3530 Hammel" in her honor.
August 11, 2020 7:00PM — SoVerA Monthly Meeting — Astronomy, Digital Imaging, and You — Zoom Link: https://zoom.us/j/94777289079
The advent of digital imaging has revolutionized astronomy nearly as significantly as the development of the telescope itself and for the same reason: it allowed humans to see so much more than we ever could before. 
Most of us now carry a small computer in our pockets that is more powerful than the largest supercomputers of just a few decades ago. Similarly, even the most casual of astronomy hobbyists now have affordable access to imaging equipment that easily outclasses what would only have been found on the best and most advanced telescopes in the world not too long ago. 
This talk by Erik Schmitt, Director of the Perkin Observatory in Dublin, NH, will be a primer on electronically assisted astronomy (EAA) and astro-imaging for the hobbyist and how you too can take advantage of the availability of this technology to see so much more.  After a bit of the physics and engineering of how digital imaging works, the talk will focus on what you can do from your yard for the cost of an eyepiece and how to get started.
This meeting will be held online on Tuesday, August 11, at 7:00 pm. 
July 14, 2020 7:00PM — SoVerA Monthly Meeting — The Lighter Side of Dark Matter: An Astronomette's Journey into the Realm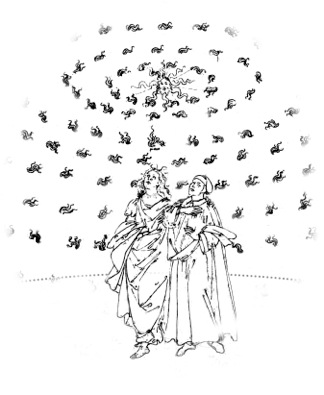 Ginny Siggia comes to the Southern Vermont Astronomy Group from Keene, NH, where she took several astronomy courses with Claudio Véliz at Keene State College's CALL program. At his encouragement, she decided to revisit a long-dormant chapter in her deep-space dark past.  Prior to retirement, Ginny worked at MIT for 38 years, including twelve in a non-professional capacity with a group of astronomers.  It was there that she discovered the lure of occultations and observatories, grappled with incomprehensible magnitudes of scale, and witnessed several exciting milestones in astronomy. However, her MIT years were by no means limited to the celestial realm. Join us as she shares some of her experiences — astronomical and otherwise — at a quirky, fun, and astonishing place.  
June 9, 2020 7:00PM at — SoVerA Monthly Meeting — An Interstellar Ambassador – Comet 2I/Borisov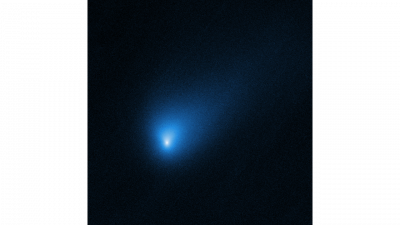 Amateurs have long contributed significantly to the field of astronomy and even today continue to find new discoveries.  This past year, Crimean amateur astronomer Gennady Borisov, found the first interstellar comet while using his personal observatory and a telescope he built himself.  At this month's Southern Vermont Astronomy Group meeting, SoVerA member Margot Schmitt will discuss this discovery, how we know the comet's origins are from outside our solar system, and what new information this interstellar ambassador provides. 
May 12, 2020 7:00PM — SoVerA Monthly Meeting — Peter Mulhall presents:
The Relationship between Galileo and Kepler and their role in the Scientific Revolution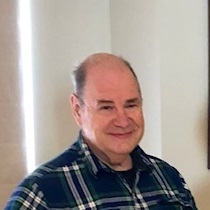 The Scientific Revolution began in 1543 with the work of Copernicus, On the Revolutions of the Heavenly Orbs, and culminated in Newton's: The Mathematical Principles of Natural Philosophy, published in 1687. However, Copernicus' system would have remained a mere alternate computation method of planetary positions and Newton would have had little to contemplate when watching the apple fall if it were not for the discoveries of Galileo and Johannes Kepler.
The work of Galileo and Kepler laid the foundation of the Scientific Revolution. Although they never met, they had brief episodes of correspondence and were well aware that together, they alone were at the forefront of winning acceptance of the Copernican Heliocentric universe with the Earth as just another planet.
But Galileo and Kepler were almost complete opposites in background, temperament and approach to their investigation of nature. They distrusted or ignored most of the fundamental discoveries of the other in presenting their support of the Copernican hypothesis. Yet together, their work convinced Newton and most of his contemporary scientists of the truth of the heliocentric system at least a generation before the publication of Newton Principia.
Peter is a retired high school physics teacher and adjunct college lecturer in mathematics and computer science.  He will present the life and discoveries of Galileo and Kepler and their relationship to each other and to the Scientific Revolution.
March 10, 2020 7:00PM at the Chester Town Hall, second floor, in Chester, VT — SoVerA Monthly Meeting – Telescope Making with Rick Hunter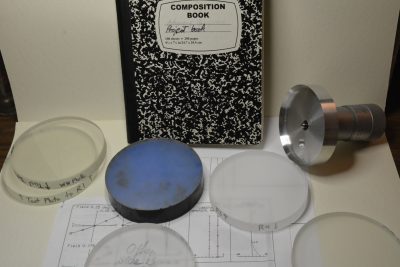 What's the story with all those pieces of glass? When Rick Hunter made a mirror for a reflecting telescope all he needed was two pieces: a mirror blank and a tool. Pushing the mirror over the tool with grit and water made the mirror concave. Fine grinding and polishing made it smooth, and figuring made it a precision optical surface. Ah, but now we are working on a refractor – a telescope with lenses, not a mirror. That's two lenses, each with two precision surfaces to grind and polish, and all their surfaces must be precise, with the right curves and even their thicknesses must be controlled!
Find out more as Rick Hunter shows and tells the story of his refractor project at the SoVerA meeting, Tuesday, March 10. This meeting will be held at the new alternate venue, the Chester Town Hall, where the February meeting was held. Please take note of the change, and join us for an interesting presentation.
~~~~~~~~~~~~~~~~~~~~~~~~~~~~~~~~~~~~~~~~~~~~~~~~~~~~~~~~~~~
February 27, 2020 6:30PM at the Whiting Library, in Chester, VT — Movie Night
Come and join SoVerA for popcorn and a movie!
San Francisco biologist Elizabeth Driscoll (Brooke Adams) turns to health inspector Matthew Bennell (Donald Sutherland) for help when her live-in beau begins acting odd — and distant. Matthew and Elizabeth notice that suddenly almost everyone around them has become impassive. When their friends discover a developing doppelgänger in their commercial mud baths, the foursome realizes an alien invasion is under way. Can they stop it?
~~~~~~~~~~~~~~~~~~~~~~~~~~~~~~~~~~~~~~~~~~~~~~~~~~~~~~~~~~~
February 11, 2020 7:00PM at the Chester Town Hall, second floor, in Chester, VT — SoVerA Monthly Meeting – Lowell Putnam and the Lowell Observatory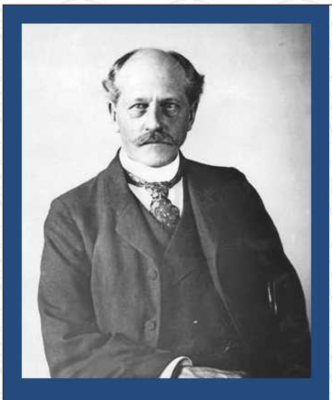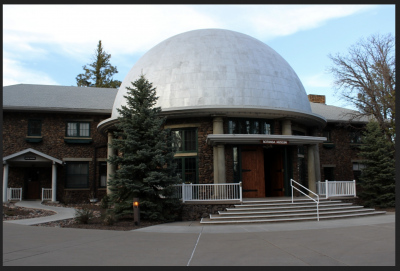 SoVerA will host a talk by Lowell Putnam  on the history of the Lowell Observatory and its current research directions. The presentation will include images from the Observatory's 4-meter telescope. The evening will conclude with a question and answer period with the audience.
Please note that the meeting will be held at the Chester Town Hall, on the second floor. The Town Hall is handicap accessible via a ramp in the rear parking lot and an elevator. For those unfamiliar with it, the Town Hall is located in the Depot on Route 103, across the triangular green from Lisa's Market and the Railroad Station.
January 14, 2020 7:00PM at the Whiting Library in Chester, VT — SoVerA Monthly Meting – How to View the Skies (and actually doing so)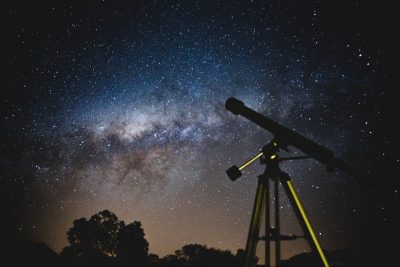 At our January 2020 meeting, we will discuss how to set up your telescope and how to use it to view a variety of night sky sights. We will discuss lunar, planetary, and deep-sky viewing. We are also planning to spend time outdoors doing some observing (weather permitting, of course). Attendees are invited to bring their own telescopes, including ones that may need some sort of adjusting, tweaking, or banging on with hammers.
This will be a hands-on meeting.  Those who attend should leave better equipped to enjoy the night skies on their own and with friends or family.
Please join us on Tuesday, January 14, 2019 at 7:00 pm at the Whiting Library in Chester, Vermont. SoVerA meetings are free and open to the public and the space is ADA accessible.
December 10, 2019 7:00PM at the Whiting Library in Chester, VT — SoVerA Monthly Meting – Chasing Solar Eclipses: The 2019 Eclipse in Chile

At the December monthly meeting of The Southern Vermont Astronomy Group, SoVerA member Michel Tournay will present on his experience and photography from this year's Chilean solar eclipse adventure.  Armed with 12 cameras, he endeavored to obtain photographs and video footage of the eclipse in wide-angle, closeup, and the difficult-to-capture shadow bands.
Please join us on Tuesday, December 10, 2019 at 7:00 pm at the Whiting Library in Chester, Vermont. SoVerA meetings are free and open to the public.
November 12, 2019 7:00PM at the Whiting Library in Chester, VT — SoVerA Monthly Meeting – The Beginning Stargazer – Choosing the Right Equipment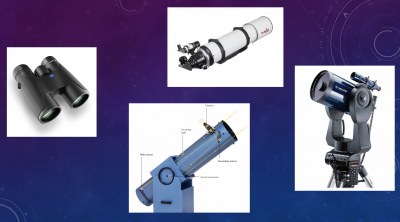 If you are interested in pursuing astronomy as a hobby or part of your or your children's ongoing education, you are faced with a lot of complicated decisions before you begin. If you would like some guidance in selecting the equipment best suited for your interests and budget, the Southern Vermont Astronomy Group (SoVerA) is hosting a discussion at its November meeting which may be of help to you.
Patrick Porch and Rick Bates, long-time members of SoVerA, will talk about the various types of observing equipment available to amateur astronomers. There will be discussion of the pros and cons of the various types of equipment, and a variety of types of telescope on display to look at. If the skies permit, there will be some informal observing after the presentation.
Please join us on Tuesday, November 12, 2019 at 7:00 pm at the Whiting Library in Chester, Vermont. SoVerA meetings are free and open to the public.
October 8, 2019 7:00PM at the Whiting Library in Chester, VT — SoVerA Monthly Meeting – Prof. John Thorstensen "How Do We Know That?"
Nowadays it seems that hardly a week goes by without the media trumpeting some sensational astronomical discovery.  These often seem almost impossibly esoteric, and in particular anyone with a bit of skepticism is bound to wonder how astronomers can possibly have any confidence in their conclusions.  Some people go further, and become radical skeptics who distrust any scientific assertion that isn't immediately obviously true. The flat-earth movement is a somewhat silly example, but other manifestations of extreme skepticism — most notably denial of anthropogenic climate change — actually put the world in danger.
In this context, questions like "How does science work? How do we know that?" move from the realm of academic curiosities into matters that concern all citizens. Astronomy, in addition to studying beautiful and majestic subjects, also provides a superb and inspiring example of the deductive power of human thought — an example that illuminates how science works in general.
In this non-technical talk, suitable for all ages and all levels of understanding, I'll describe how we know what we know about the universe around us, focusing on its size and age. I'll emphasize simple, common-sense principles used at each stage, and avoid bogging down in details.  And unlike Whitman's "learn'd astronomer", I'll try to never lose sight of the grandeur of creation.
September 10, 2019 7:00PM at the Whiting Library in Chester, VT — SoVerA Monthly Meeting – They Come from Outer Space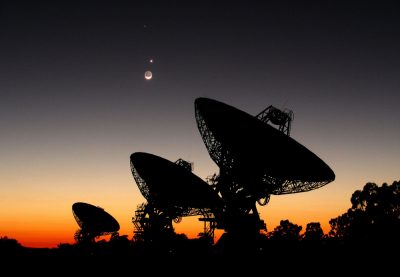 In 1977 a researcher walked into a radio telescope control room and saw something extraordinary on a printout. The telescope had recorded a radio signal from near the constellation Sagittarius. He was so struck by how unusual it was that, in the margin, he scribbled the word "WOW!" It has yet to be satisfactorily explained, even by traditionally dispassionate researchers in the field. This will be a review of why its characteristics – and those of a number of similar events – are so intriguing to researchers and how we are working to uncover the sources of these signals. Meanwhile, no one has eliminated the possibility of a natural – or non-natural – origin. This is a real case where the truth is out there…
The Southern Vermont Astronomy Group will be hosting a presentation by Claudio Veliz that will be geared for general audiences and will include Hubble images as well as translated sound recordings of some of these very mysterious space signals.
August 13, 2019 7:00 PM at the Whiting Library in Chester, VT — SoVerA Monthly Meeting – LIGO and Gravitational Wave Astronomy: What is it, how does it work, what does it do, and why does it matter?
Image Credit: LIGO/T. Pyle https://www.ligo.caltech.edu/image/ligo20160615f
Physics so far describes only two fundamental forces that function at distances larger than the width of an atomic nucleus.  They are electromagnetism (light) and gravity. Throughout the entirety of human history, we have relied exclusively on light to observe and study the universe outside our solar system.  We have come far but have found opaque barriers that light cannot penetrate and objects that don't emit or interact with light in the first place which are literally "invisible" to us.
In 2015, using the principles of a scientific instrument and experiment first performed in 1887, a masterpiece of engineering capable of unprecedented sensitivity called LIGO (Laser Interferometer Gravitational Wave Observatory) announced the first successful detection of a gravitational wave and thus began a new chapter of astronomy utilizing a second fundamental force.  As this technology develops, we will increasingly be able to "see" where light cannot take us and find more answers to some of our biggest questions.
The Southern Vermont Astronomy group will be hosting a presentation by Erik Schmitt on LIGO, how it works, what it has done so far, and what it might lead to in the future.  As always, there will be significant discussion and Q&A throughout and after the presentation. This event is enthusiastically open to the public and any level of experience is welcome.
July 25, 2019 7:00 PM at the Whiting Library in Chester, VT — SoVerA Film and Discussion Night – Black Holes are Relatively Weird
Image Credit: NASA
We are going to put a handful of seemingly straightforward scenarios into the vicinity of a black hole to practice wrapping our minds around some of the most unintuitive and extreme principles and predictions of Einstein's theories of relativity.  We will delve not only into relativistic time dilation (where time "slows" down) but into how it is that different observers in the same objective reality will disagree about the order in which events occur and even whether events even happen at all!  No physics or mathematics background is necessary, only curiosity and a willingness to be causally connected to thought-provoking discussion.
July 9, 2019 7:00 PM at the Whiting Library in Chester, VT — SoVerA Monthly Meeting – Brief History of The Moon

Image Credit: NASA
We all see it. We all know it. We all take it for granted, other than as a pleasant, romantic, reflective backdrop. But…what is it? How did it come into being?
More focus is on it now because we humans finally interacted with it, physically, some 50 years ago.
The Moon.
Rick Bates and Claudio Veliz will provide a "Brief History of the Moon" at 7pm, Tuesday, the 9th of July at the Southern Vermont Astronomy Group's monthly meeting, at the Whiting Library in Chester, VT.
They will describe the current theories about how the moon came to be, how much bigger it looked shortly after its formation, as well as some very fun bits about its history in our culture and some of our notions about how we interact with it! Graphic – and humor – heavy; this presentation is open to all.
June 11, 2019 7:00 PM at the Whiting Library in Chester, VT — SoVerA Monthly Meeting
Robyn Millan, PhD
New Space: Breakthrough Innovations for Space Science
The Southern Vermont Astronomy Group is excited to host Dr. Robyn Millan, Dartmouth College faculty, for our June monthly meeting on Tuesday, June 11th, at 7:00 pm at the Whiting Library in Chester, VT.  Her presentation will discuss how her research group uses old methods in new ways and also takes advantage of new technologies to advance science.
Balloons have been an important platform for scientific measurements dating back to the late 18th century when Jeffries and Blanchard flew their instruments across the English Channel. Dr. Millan's group looks for ways to adapt balloon technologies in order to study the space environment around Earth.  Over the past few years, their flotillas of small balloons have carried instrumentation around Antarctica to make multi-point measurements of radiation belt particles as they enter Earth's atmosphere from space. This year, they are flying their instrument on a new kind of balloon that enables ultra-long duration flights, lasting months.
We are also in the midst of a small satellite revolution.  The development of small spacecraft in the commercial sector is moving at a rapid pace. Companies (e.g., One Web, SpaceX Starlink, etc.) are launching small satellites to create mega-constellations of hundreds to thousands of satellites for Earth observation and the internet in space. Dr. Millan is interested in finding ways to leverage these developments for science and will talk about the current CubeSat project and ideas for future scientific missions that use satellite constellations.
Dr. Millan has undergraduate degrees in Physics and Astronomy from U. C. Berkeley (1995) and a Ph.D. in Physics from U. C. Berkeley (2002). She has been on the faculty at Dartmouth College since 2005 and is the Principal Investigator for BARREL (Balloon Array for Radiation Belt Relativistic Electron Losses).
SoVerA is an organization composed of amateur and professional astronomers, educators, students, and lots of members of the lay public. SoVerA is dedicated to making astronomy much more accessible to all. Talks and presentations are free and open to the public.  This venue is ADA accessible.
May 23, 2019 7:00 PM at the Whiting Library in Chester, VT — SoVerA Movie Night
Peter Weller, John Lithgow, Ellen Barkin, and Christopher Lloyd star in this action-packed 1984 sci-fi adventure where Dr. Banzai fights to, what else, save the Earth from alien (and mad-scientist) destruction!  A classic tale of good versus evil in multiple dimensions – a must see for every classic sci-fi enthusiast!
May 14, 2019 7:00 PM at the Whiting Library in Chester, VT — SoVerA Monthly Meeting
Black Holes
Image Credit: NASA
We will start with a brief review of the discoveries which led to the idea that there might be black holes to provide the historical background for our main event of the evening. We will then explore how black holes come into being from the cores of massive stars and what they do to matter that gets too close to them. Special emphasis will be on the Event Horizon Telescope, which is as big as Earth, and the recently announced, first-ever image researchers captured of the black hole located in the nucleus of the galaxy M87. The presentation will be family-friendly and geared for general audiences.
Join SoVerA on Tuesday, May 14th, at 7:00 pm at the Whiting Library in Chester, VT for this presentation from Rick Bates and Claudio Veliz.
SoVerA is an organization composed of amateur and professional astronomers, educators, students, and lots of members of the lay public. SoVerA is dedicated to making astronomy much more accessible to all. Talks and presentations are free and open to the public.  This venue is ADA accessible.
April 25, 2019 7:00 PM at the Whiting Library in Chester, VT — SoVerA Film Night
Discussing Dark Matter
For this month's SoVerA movie/discussion night we will be following up our dark energy video series with an evening on dark matter.  We will begin with a short video primer about what dark matter is and why consensus prefers the dark matter hypothesis rather than modifying gravity to explain why galaxies spin faster than they should based on their visible mass.  We will then screen a panel discussion of astronomers, cosmologists, and physicists hosted by the World Science Festival intended for the public on the search for dark matter.
As always, discussion and Q&A will take place during and after the videos.  
April 9, 2019 7:00 PM at the Whiting Library in Chester, VT — TESS and the Nearby Search for Life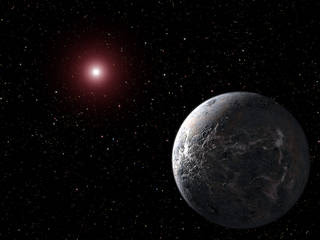 Are we about to encounter life beyond Earth, finally, and for real? There is a survey mission now underway to carefully seek planets orbiting our closest stellar neighbors. The Transiting Exoplanet Survey Satellite (TESS) is now in progress, scrutinizing 85% of the celestial sphere in that effort.
In this graphic-rich presentation, including images from the Hubble Space Telescope and other sources, we'll cover how the TESS mission is doing, what "exoplanets" are, what we know so far, and the methods we use to find them. We will talk about how we might determine the existence of alien life and which of these orbs may be considered, seriously, as future homes for our own descendants.
We will also cover ways audience members can become involved in exoplanet search projects.
March 28, 2019 7:00 PM at the Whiting Library in Chester, VT — Movie Night!
Mel Brooks in SPACE!  A far away planet has squandered their atmosphere and developed a device to steal air from another planet.  Luckily, a lone ranger (totally not Han Solo) and his sidekick (totally not Chewbacca) are motivated by money to save the day!
May the Schwartz be with you.
March 12, 2019 7:00 PM at the Whiting Library in Chester, VT — What is NEAF?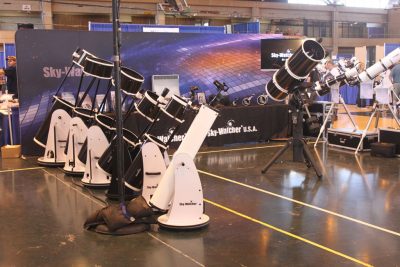 The Northeast Astronomy Forum is one of the world's largest astronomy and space expositions, located just a few hours drive away in Suffern, NY.  This year, NEAF will be held on April 6 and 7. This weekend event features world class speakers and over 120 vendors of telescopes, accessories, and just about anything you can think of that is astronomy or space-related.
If you decide to attend, you will have the opportunity to see demonstrations of some of the latest equipment and speak with knowledgeable company representatives.  There is no better place to see, hold, and compare products you normally only get to see in pictures. Presentations from world-renowned speakers, kids' activities, and solar observing are just a few of the various attractions.