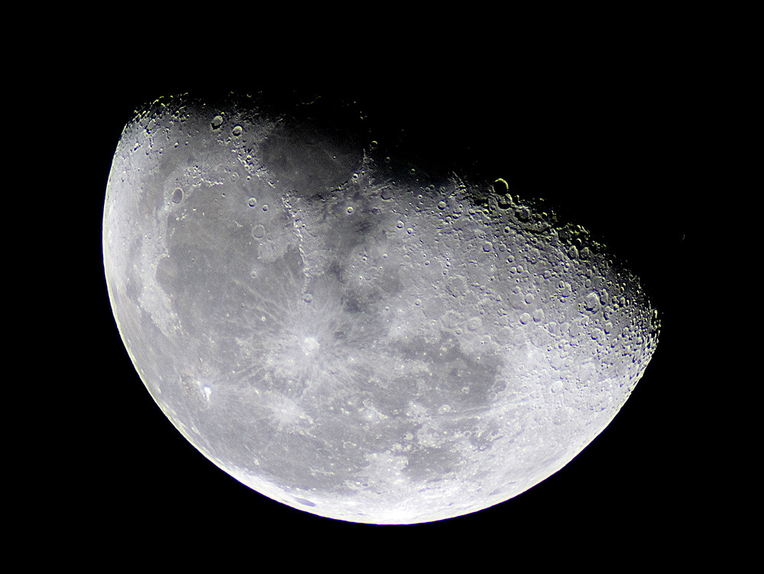 ~ Please note that Autumn 2019 courses have been postponed until Spring 2020 ~
Autumn 2019 Courses with Southern Vermont Astronomy Group
Thank you for your interest in SoVerA courses. This page is for registering for classes. (If you are interested in joining or renewing with SoVerA, please visit the Membership page.)
The registration deadline is Friday, October 18, 2019. Registration prices are equivalent for members and non-members, although non-member registration is bundled with a SoVerA membership through 2020. Discounts are available for registration in both courses.
SoVerA courses are developed in accordance with SoVerA's mission (charter).
Presentations and activities will be located in or near Chester. Students will be informed of specifics upon registration.
For courses, we ask for both your e-mail address and postal address for administrative purposes. We do not rent or sell this information. Both e-mail address and postal address will be shared with PayPal for the purposes of completing this transaction electronically.
If this registration is either a gift registration or a registration for a minor, please see the instructions below for registering by postal mail. Also, please do not provide an e-mail address for a minor.
By registering, you will be added to two low-volume e-mail lists, including sovera-students for student-oriented communications and sovera-announce for public-oriented announcements.
Please locate a class, select its appropriate member or non-member option, and click its "register" button below in order to enroll in a SoVerA course. Your e-mail address and postal address will be requested by PayPal at checkout in order to complete the transaction. Although payments are processed through PayPal, you do not need a PayPal account.
(Alternatively, if you would instead prefer to register by mail, please send a check, along with your postal address and e-mail address, to SoVerA at PO Box 102, Londonderry, VT 05148.)
Thank you for your interest in SoVerA courses! SoVerA is a 501(c)(3) organization.
---
Astronomy in History and Culture
Instructor:
Roderick Bates (Southern Vermont Astronomy Group)
Schedule:
4 sessions of 1.25 hrs., 5:30pm, Monday 21 October, Monday 28 October, Monday 4 November, & Monday 11 November.
Description:
This course will be informal and relaxed. It will include PowerPoint presentations, some audio content, discussion, and in-class projects. A reading list will be provided. (
full details [PDF in new window]
)
Course Sessions:
Tell Me a Story, Paint Me a Picture
Around the world, cultures have made myths and created art based on the moon, the planets, and the stars. We will look at how the skies have informed the development of the arts.
Mostly Dead White Men
From Galileo to Zwicky, with stops in China and India, we will consider the men and women who built our knowledge of astronomy.
Navigating the Night Skies
Pre-technological cultures used the skies as their road maps for crossing the seas and the desserts where there were no landmarks. How did early travelers find their way?
Sundials to Stonehenge
Early cultures developed timepieces and calendars to help structure their activities through the day and through the seasons. We will look at the various ways time was measured.
---
Astronomical Observing in Vermont
Instructor:
Claudio Véliz (Southern Vermont Astronomy Group)
Schedule:
4 session of 1.25 hrs., 7:00pm, Monday 21 October, Monday 28 October, Monday 4 November, & Monday 11 November.
Description:
This 4 week course is focused on developing fundamental observing skills. We'll show how to find celestial objects, from the easy to the more challenging, and ways to plan exciting observing experiences. We'll discuss how to wisely and cost-effectively select a binocular and telescope when ready to do so, as well as how to choose observing sites in the area and deciding on what astronomical software and apps to select and apply. In addition, at least one opportunity will be afforded to participate in an observing session at an open sky site nearby or at a regional observatory to look through other's telescopes. Students need nothing except a desire to gain knowledge about the visible universe. (
full details [PDF in new window]
)
Course Sessions:
Finding Your Way in the Vermont Night Sky
Basics of using simple star charts, orienting in the night sky, and finding objects within seasonal constellations.
Binocular and Telescope I – Basic Optics
How binoculars and telescopes work. How they collect and manipulate light. The effects of using different eyepieces and filters.
Binocular and Telescope II – Selecting and Using Either One
Criteria for determining when one is ready for selecting binocular and telescope, then matching appropriate equipment for specific, desired uses. How different mounts work and why they are – yes – more important than the telescope.
Best Practices: Planning and Recording Your Observations
Using on-line astronomy software and phone apps to your best advantage. How to plan ahead even a casual observing session and how to keep a running log of what you see. Determining what's next and what you can do with your powerful new skills.
---
Astronomy in History and Culture & Astronomical Observing in Vermont
(discounted price for registration in both classes)
Instructor, Schedule, Description:
(as above) (
full details [PDF in new window]
)